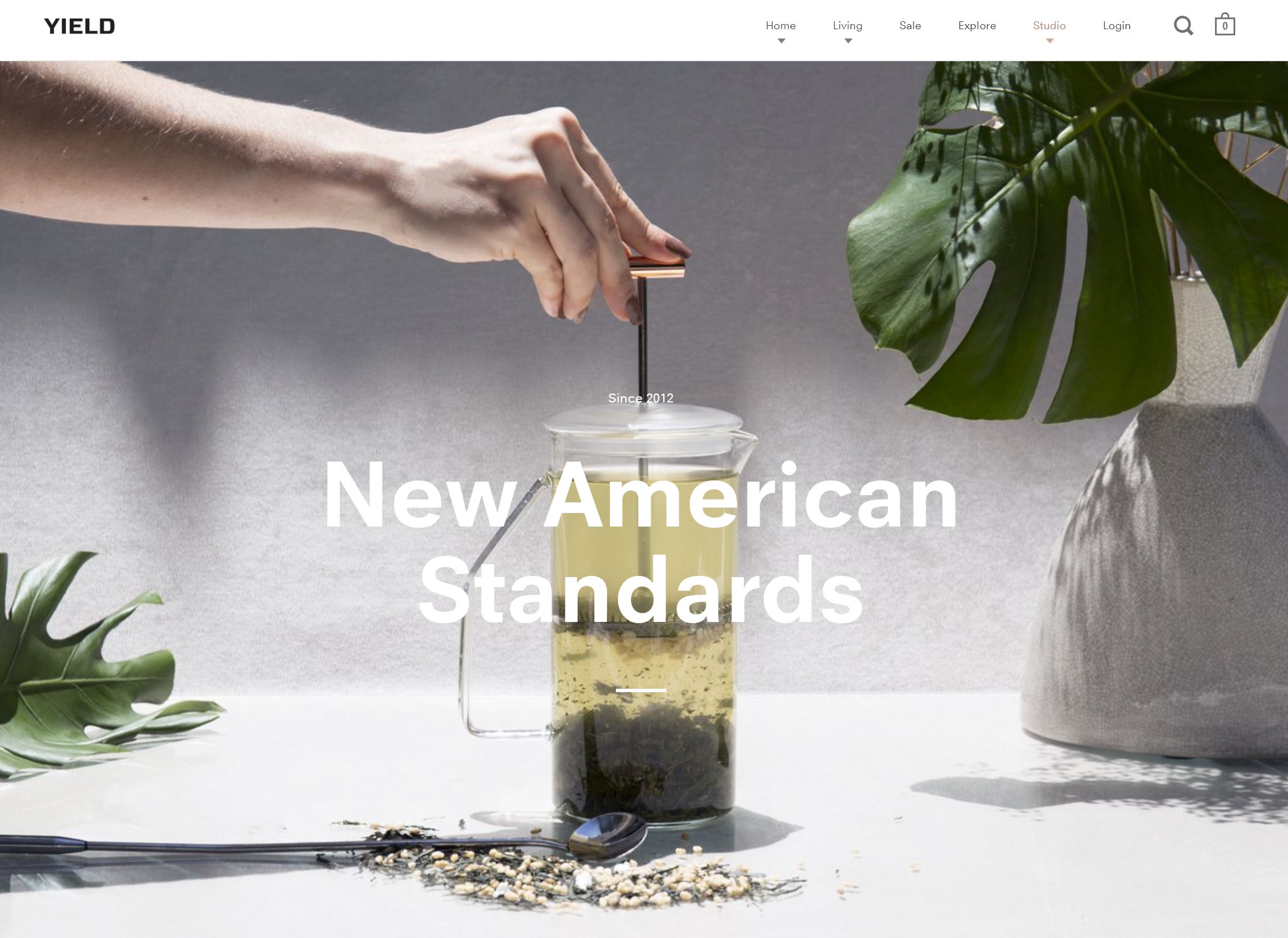 Customer Spotlight: YIELD
YIELD (https://yielddesign.co/) is an Independent Florida Based Designer and Manufacturer. YIELD lives at the intersection of functionality and elegance, of high-end design and accessibility. Ranging from furniture to jewelry, YIELD's broad product line is designed by founders Rachel Gant and Andrew Deming. The line is unified through an uncompromising approach to craft, thoughtful production, and a design language that is at once distinctive, understated, and livable. (from the YIELD website).
We have had to pleasure to work with Rachel and Yield for the past year. They are creating amazing products and gave us the opportunity to be a part of the process. We produced a wood picture display box they designed. Obviously they know what works, as we are working on our second ordered! There have been some bumps in the road, but we were able to iron out the issues and continue to have a productive and enjoyable partnership! Thank you Rachel and Andrew!
WDI News
Do you really know everything we're capable of? Not only does WDI do retail packaging in solid wood and MinnMade (composite wood/paper), we also do component wood parts, displays, counter top displays, menu boards, promotional items, complete wood products and much, much more! If you need a custom wood product, contact us and we can work together to find the perfect option for your requirements! If you want to get right to business, go to our website and fill out our request a quote form (https://www.wdi-retailpackaging.com/extras/request-a-quote/)!
Please forward this to anyone who wants great service and a strong partner for their next wood product or part. If you are not on our mailing list, please sign up here (https://www.wdi-retailpackaging.com/extras/sign-up/ ).
Behind the Curtain @ WDI
Without our dedicated and unique employees, all of our machines and automated processes mean nothing. We build custom products and to do so requires a custom workforce, dedicated to the job and to our customers. We also try to have a little fun from time to time! We would like to introduce you to the voice or our company, Leslie B! She does so much more than answer the phone, she also coordinates jobs, runs special projects and helps with maintenance and cleaning!
Leslie has been with the company for 2 years. In her own words, she loves to stay busy, take risks and seek excitement. She treats each day is a new adventure and has a blast taking her two grandkids on adventures too. The grandkids are like sponges, soaking up all the fun and silly things they do together.
Fun Fact: She was named after her dad and her grandfather AND the same doctor that delivered her dad delivered her 21 years later at the same hospital.
Leslie's favorite part of her job is the moment she "connects" with the client and it no longer feels like talking with a stranger, but more like she's talking to a friend!
If you happen to talk to Leslie, ask her about the kiddie pool in the parking lot this spring…… 😀
Riddle me this……
I have cities, but no houses. I have mountains, but no trees. I have water, but no fish. What am I?
If you haven't figured it out, we'll tell you in the next update from WDI!
Thanks,
Dan & Jim
WDI Company